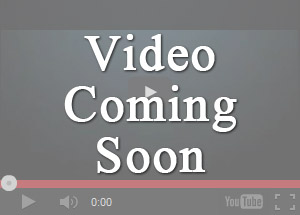 Banks Huntley is a Charlotte criminal defense attorney dedicated to providing exceptional legal services to clients charged with a criminal offense in Mecklenburg and surrounding counties. If you or someone you know has been charged with a traffic violation, DWI/DUI, misdemeanor offense, or felony charge, the Law Offices of Banks Huntley is here to provide you with experienced legal counsel. In criminal cases the stakes are high because you risk losing your freedom, livelihood, and reputation. In these difficult situations you don't need hard talk or empty promises, you need an effective criminal defense. Mr. Huntley understands your plight and will do everything possible to protect your rights and help you avoid a criminal conviction. Mr. Huntley represents clients in Mecklenburg, Cabarrus, Union, Gaston, Stanly, Anson, and Richmond Counties.
Good people sometime make mistakes that land them in legal trouble. When this occurs, the best investment you can make is to enlist a skilled defense lawyer who can help you even the playing field against the prosecution. As a former North Carolina Prosecutor, Mr. Huntley knows when to develop an aggressive defense or strike a deal with the prosecution. Hiring an attorney to represent you against criminal charges will be one of the most important choices that you will make, so be sure to hire an attorney who has the skills to get the results you deserve. Contact our office for a FREE Consultation at (704) 910-6278.
Why Should I Hire Your Firm?
Exclusive Focus on Criminal Defense
While other firms will handle cases of all shapes and sizes, our firm is devoted strictly to representing clients facing criminal charges. By practicing in one area of the law and doing it well, Mr. Huntley has ensured many favorable outcomes for his clients. Mr. Huntley is in Charlotte's criminal courts on a daily basis and while doing so he has developed an outstanding relationship among local judges, prosecutors, and fellow lawyers. When your freedom is on the line, you want to hire an attorney who is an expert in criminal law and not someone who just dabbles in it.
Experienced Trial Attorney/FormerProsecutor:
After graduating from law school, Mr. Huntley took a position as a North Carolina Assistant District Attorney for Prosecutorial District Twenty-A. As a prosecutor, Mr. Huntley has tried everything from a speeding ticket to a first-degree murder case. As a criminal defense attorney, Mr. Huntley has carried on that tradition of courtroom advocacy for his clients. It is his experience as a trial attorney that Mr. Huntley's strong reputation is built on. He prepares every case as if it is going to trial and if plea negotiations fail to yield a positive outcome, he will not hesitate to proceed to trial. There is no point to hire an attorney who is just going to plead you guilty; hire Banks Huntley to represent you and know that you are in the hands of an experienced trial attorney.
Personalized Attention:
At our firm we don't deal with cases, we deal with people. It is this personalized approach to the law that brings us clients from across North Carolina. We understand that criminal charges affect different clients in different ways; we tailor our legal advice and representation to your individual situation. You don't have to worry who will be handling your case because Mr. Huntley personally handles every case. He gives each of his clients his personal cell phone number so that he is never more than a phone call away. Our firm works hard to ensure that all client emails and phone calls are returned within 24 hours. Hire an attorney who gives your case the personal attention that it deserves and contact the Law Offices of Banks Huntley at (704) 910-6278
Reasonable Fees
During this recession our firm is aware of the financial hardships that are plaguing many Americans and their families. It is our goal to provide excellent legal services at a reasonable and competitive rate that all of our clients can afford. To make our services more affordable we accept payment by credit card, can generally offer payment plans, and are willing to work with our clients to determine a fee they can afford. While price should be a consideration when hiring an attorney, make an investment in your future and contact Banks Huntley. Contact our office today for a FREE Consultation and you will see that you can afford high quality legal services at a reasonable rate. Our firm is here when you need us and is ready to help you resolve your criminal charges. Contact our firm for a FREE Consultation at (704) 910-6278. We serve clients throughout Mecklenburg, Gaston, Cabarrus, Union, Stanly, Richmond, and Anson Counties.