Traffic Tickets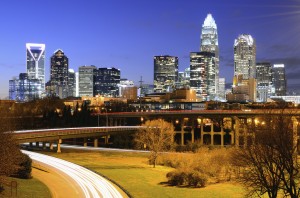 North Carolina Speeding Tickets and Traffic Violations
Receiving a traffic ticket can be a huge inconvenience and hassle in your life but if left unattended or handled improperly, a traffic ticket can lead to serious legal and financial consequences.  Most motorists are under the belief that they do not need an attorney to handle their traffic ticket and in a limited number of instances they are correct.  However, in most situations a consultation with an attorney will keep more points off driving record and keep your insurance premiums lower than if you handled the ticket yourself.  Contact the Law Offices of Banks Huntley, PLLC, to find out how you can keep your driving record clean and more money in your wallet.  (704) 910-6278
Mr. Huntley is in traffic court on a daily basis and has developed an outstanding relationship among prosecutors, judges, and fellow attorneys.  He will use his knowledge of North Carolina's motor vehicle laws and his courtroom advocacy to ensure a favorable outcome in your case. Mr. Huntley will work with prosecutors to get your traffic matter dismissed or plead down to a lesser offense.  Often times Mr. Huntley can appear in court on your behalf so that you can avoid the long lines and drawn out process of traffic court. Mr. Huntley will attend to your case in an expeditious manner and will you of the disposition once the case has been handled. The Law Offices of Banks Huntley will be able to save you time and money.
At the Law Offices of Banks Huntley, we offer a FREE Consultation with an experienced traffic ticket attorney at an affordable price.  We welcome the opportunity to speak with you in person or over the phone to discuss your traffic matter and give you advice that will be tailored to your particular situation.  Contact our firm today, what do you have to loose? (704) 910-6278
Why You Shouldn't Pay Off Your Traffic Ticket
While it may seem easier to simply pay a traffic violation off and move on with your life, there are serious legal and financial implications that come along with such a decision. When you just pay off a traffic ticket in North Carolina, you are pleading guilty as charged to that offense.  You are accepting all of the consequences carried by that offense which includes fines, points on your driving record, and the possibility of an increased insurance premium.  Even if you are guilty, simply paying off the ticket is usually your worst option because you loose the ability to have the traffic ticket reduced or dismissed entirely.
Why You Should Hire Our Firm
I am a former Assistant District Attorney for the State of North Carolina.
As both a former prosecutor and a criminal defense attorney, I have handled thousands of traffic tickets in district court.
We offer affordable fees and you will know upfront the full cost of handling your ticket when you hire our firm.
You can generally pay on a payment plan.
For most offenses we can appear in court on your behalf so you do not have to miss valuable time away from work or school.
My practice focuses exclusively on traffic violations and criminal defense.
We will analyze the facts or your case, examine you driving record, and approach your case with the individualized attention it deserves.
The Law Offices of Banks Huntley can assist you with any of your North Carolina traffic violations including but not limited to any of the following offenses:
Improper Turn
Flee to Elude Arrest
Following too closely
Aggressive Driving
No Insurance
Find Out How We Can Help
Contact the Law Offices of Banks Huntley and know that your speeding ticket or traffic violation will be handled in an expeditious and professional manner.  Let us help put money back in your wallet and keep points off your driving record.  Call our office for a Free Consultation at (704) 910-6278.